REMOTE SURVEILLANCE – REMOTE ASSISTANCE SOFTWARE
WEB BUNCHER™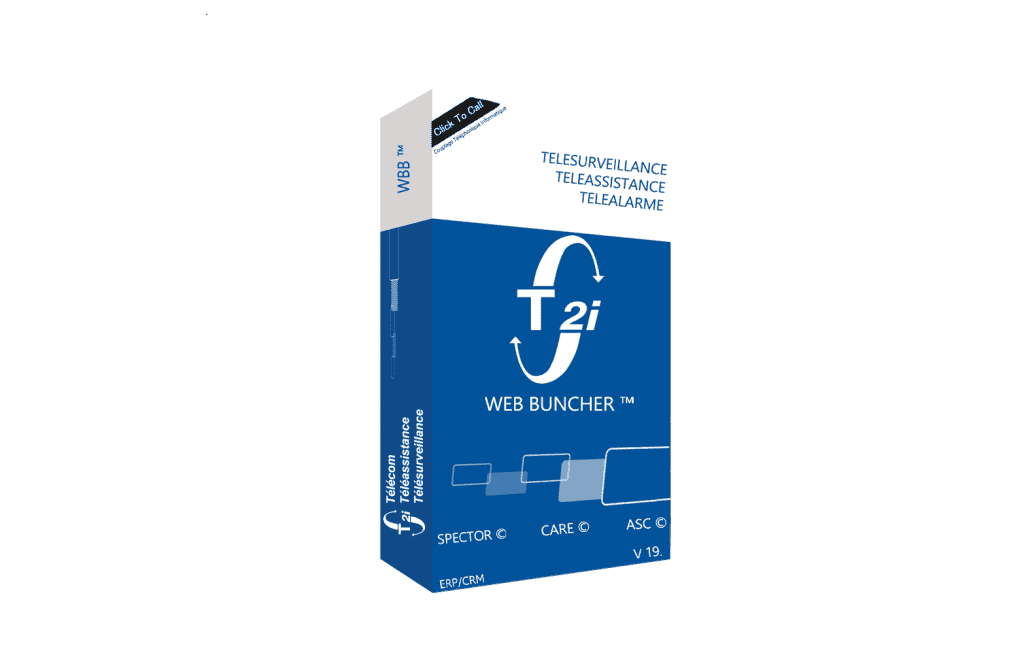 T2i TELECOM offers WBB – Web Buncher™ software – full web WBB deployed on private and secure servers.
WBB™ is an alarm monitoring software dedicated to the remote monitoring of property and the remote assistance of people. In a native way, it allows the reception of information from alarm centers, decoding, processing, presentation and archiving of all kinds of events around the end customer (subscriber or site).
First developed in 2008, WBB™ is now a complete software package that meets all the needs of a remote monitoring centre and a remote assistance centre
Along with its additional licence options, WBB™ offers a complete chain of information about the life of a subscriber or site.